Correct Way to Use Minoxidil | Types of Minoxidil
Over 21 million females and 35 million males become victims of alopecia yearly. Individuals with hair loss problems resort to different techniques to restore their scalp hair. However, a hair transplant is the most cost-effective and permanent solution to androgenic alopecia. This minimally invasive process is highly efficacious in restoring hair in bald areas on the scalp.
The duration it takes to get a fuller head of hair post-hair transplantation depends on various factors such as age, genes, lifestyle, diet, etc. Everyone wants to experience faster growth of new and healthy hair after restoration. Compared to women, the growth of hair in men takes place at a faster pace. You have to wait patiently to get the desired results.
Certified dermatologists prescribe Minoxidil to most patients to help stimulate their hair growth after undergoing a hair transplant treatment. It is vital to follow the instructions of the hair transplant surgeon who performs your hair restoration surgery. You can get the desired results in a quick time if you use the right type of Minoxidil in an appropriate way.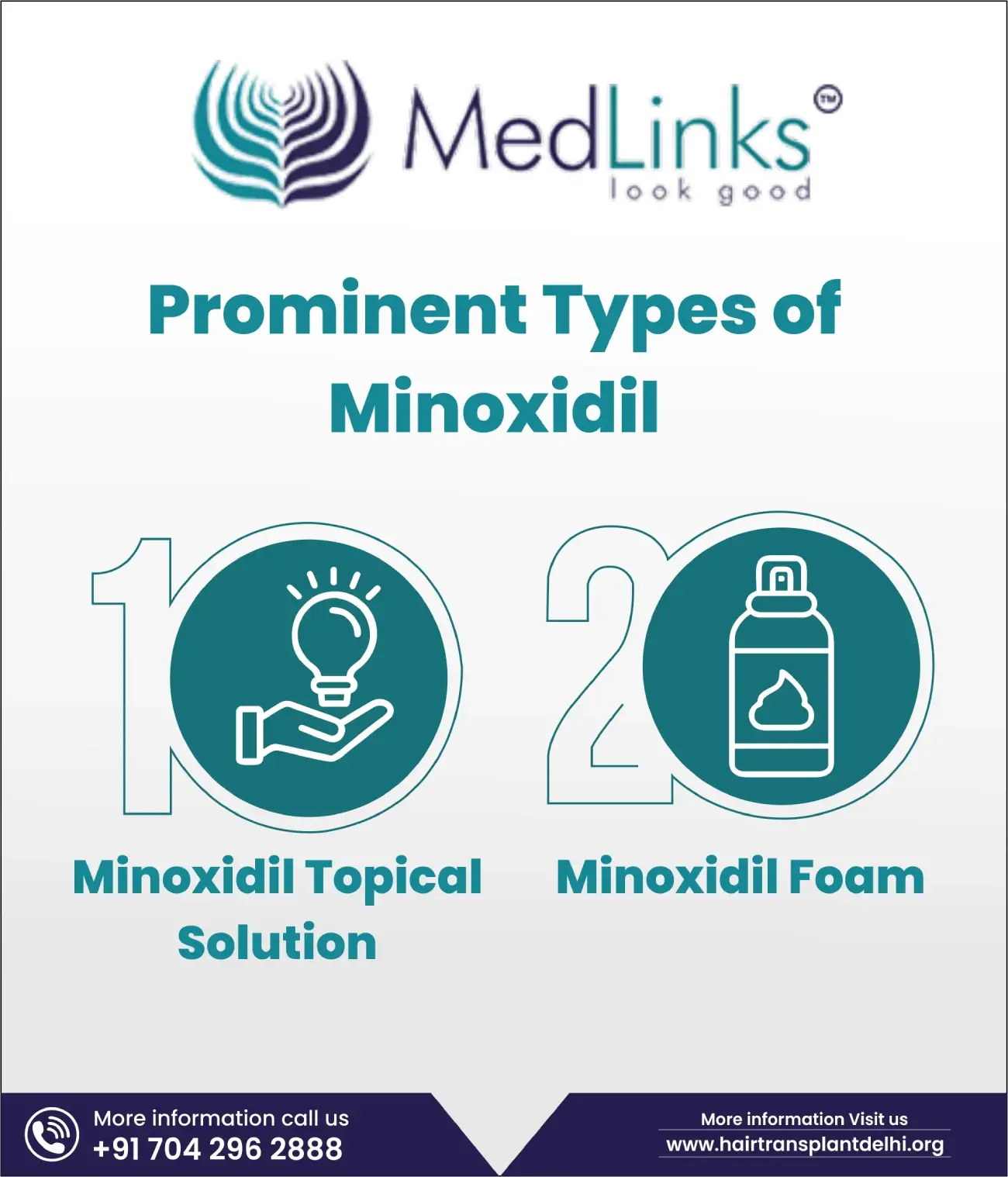 Minoxidil: What is It?
One of the best topical medicines for the treatment of alopecia or hair loss is Minoxidil. Daily use of Minoxidil in the correct manner can have a positive impact on hair growth post-transplantation. It helps transplanted hair grow quickly in bald areas only if you use it regularly for several months.
Over fifty per cent of men and women worldwide suffer from pattern baldness. Minoxidil plays an instrumental role in curing hair loss problems. Many individuals with hair pattern baldness have noticed thicker hairs on certain areas of the scalp after applying Minoxidil daily for months.
You need to keep in mind that what matters the most to increase the potential of your coveted results is the correct application of Minoxidil to your scalp. Read on to gain profound knowledge of applying two different Minoxidil forms – liquid and foam. Both forms are available OTC in different strengths – 2% and 5%.
Prominent Types of Minoxidil
Using FDA-approved Minoxidil topical solution or foam as directed can help stop hair loss, speed up hair growth and improve the recovery process after a transplant. Both variants consist of a similar active component. You must continuously use Minoxidil for at least four months to see the desired results. Stopping the medication may cause hair growth reversal and further hair loss.
Minoxidil Topical Solution
The liquid variant comes in a bottle, so one requires a dropper to apply it directly to the scalp. Most men with male pattern baldness experience regrowth of hair within six months if they use it consistently.
The Correct Method of Applying Minoxidil Solution
Applying Minoxidil solution to the scalp hair is pretty simple. Carrying out the whole process of Minoxidil topical solution application takes less than five minutes. Here's what you must prioritise if you apply it twice daily.
It's imperative to ensure that the hair stays dry before applying Minoxidil. You must use a hair dryer after a shower to use Minoxidil solution.
You must fill the dropper with Minoxidil liquid solution upto the 1ml black lined mark.
Applying the solution with a dropper to specific areas of your scalp is easy to stimulate hair growth.
Rub the applied solution properly with your fingers once it comes in contact with the scalp.
Wash your fingers using warm water and liquid soap, or hand wash thoroughly.
Minoxidil Foam
The efficacy of the foam version of Minoxidil is similar to the topical solution. It works effectively in preventing hair loss and accelerating new hair growth. Compared to the liquid variant, Minoxidil foam is gentler on the scalp. It does not contain water-soluble alcohol and propylene glycol that can cause skin irritation and redness.
The Right Way of Applying Minoxidil Foam
You can easily apply Minoxidil foam to your scalp without a dropper. Make sure you need to apply the foam regularly and correctly. You will see the coveted results within four to six months if you keep applying it without missing a dose.
It is essential to keep your hair completely dry before applying Minoxidil foam.
The prudent decision is to part the hair to allow the foam to easily reach the hairless or thin hair areas on your scalp.
Gently apply the foam with your fingers to the exact areas to trigger new hair growth.
Make sure you wash your hands well to remove any remaining foam. You may face issues later if your skin is sensitive.
Remember you must apply Minoxidil, regardless of the type, on a daily basis and in the right way for several months. Do so to get the results you desire – a fuller head of healthy hair.
Count of Hair Grafts Depends on the Baldness Level
| | |
| --- | --- |
| Number of Hair Grafts | Baldness Level |
| III | 1600-2500 |
| IV | 2200-3400 |
| V | 2600-3800 |
| VI | 3200-4600 |
Frequently Asked Questions
What can happen if I apply Minoxidil to wet hair?
The active component in Minoxidil won't work effectively if you apply the foam or solution to wet hair.
Is it okay to comb hair after the application of Minoxidil?
You need to let Minoxidil absorb adequately into the scalp after applying it. You can comb or brush your hair 30-45 minutes after you apply it.
How long do I need to wait to go to bed if I apply Minoxidil at night?
You should wait for at least half an hour once you apply Minoxidil solution or foam prior to going to bed. Allow the topical solution or foam to dry or get into your scalp appropriately before you sleep at night.
MedLinks is a hair transplant clinic in Delhi renowned for conducting higher-standard hair restoration treatments. The team of experienced skin and hair care specialists at this esteemed clinic always ensures top-quality care for every patient.
Related Blogs