Hair Transplant India vs. Turkey – An Overview For 2023
A considerable number of men and women below 30 years of age suffer from extreme hair fall. Multiple reasons cause younger adults to experience hair loss issues more than ever. The number of people losing hair and turning bald is constantly increasing. This is becoming a more widespread problem. A hair transplant in India is an ideal solution to this pressing issue.
Undergoing a hair transplant treatment in a leading clinic is imperative. Only some people possess substantial expertise in conducting this surgery in an effective and seamless manner. Besides India, many individuals with hair shedding and thinning issues prefer Turkey for hair transplants. Most Turkish health centres, clinics, and dermatologists specialise in hair transplant operations.
You must remember that the pattern of baldness varies from one male to another and one female to the other. Hence, there exists a notable difference in the hair transplant success rate between the genders as well. In men, the success rate of hair transplants is between 95 to 97% and 85 to 94% in women.
The popularity of Turkey for Hair Transplant Treatment
In the last decade, Turkey, a tourist-friendly nation, has become a popular choice for hair transplant surgery. Some of the world's most experienced hair transplant surgeons are associated with several esteemed clinics that specialise in hair transplants in Turkey. Most of these centres offer an all-inclusive package and comprehensive hair transplant services.
Individuals with hair loss problems and alopecia, especially from the Persian Gulf nations, keep visiting Turkey to undergo hair transplant surgeries. According to leading Turkish hair transplant clinics, 200+ hair transplant operations happen, and over 5000 people visit them on a daily basis. The highest standard hair restoration treatments and moderate pricing have contributed significantly to Turkey's popularity.
Rise of India as a Reliable Hair Transplant Destination
In recent years, India has proved its potential to become another sought-after country for cost-effective hair transplant surgeries. Every year around 96,500 people with hair-related issues travel to India from various European countries for a hair transplant. A couple of reasons include the affordable price of hair transplant treatment in India and exceptional hospitality.
In addition, the hair transplant processes in Indian clinics or centres can help you save a lot of money compared to many other countries. You can expect high-quality treatment because of hair transplant surgeons with years of experience and expertise. They leverage state-of-the-art tools and technologies to ensure that every treatment is successful.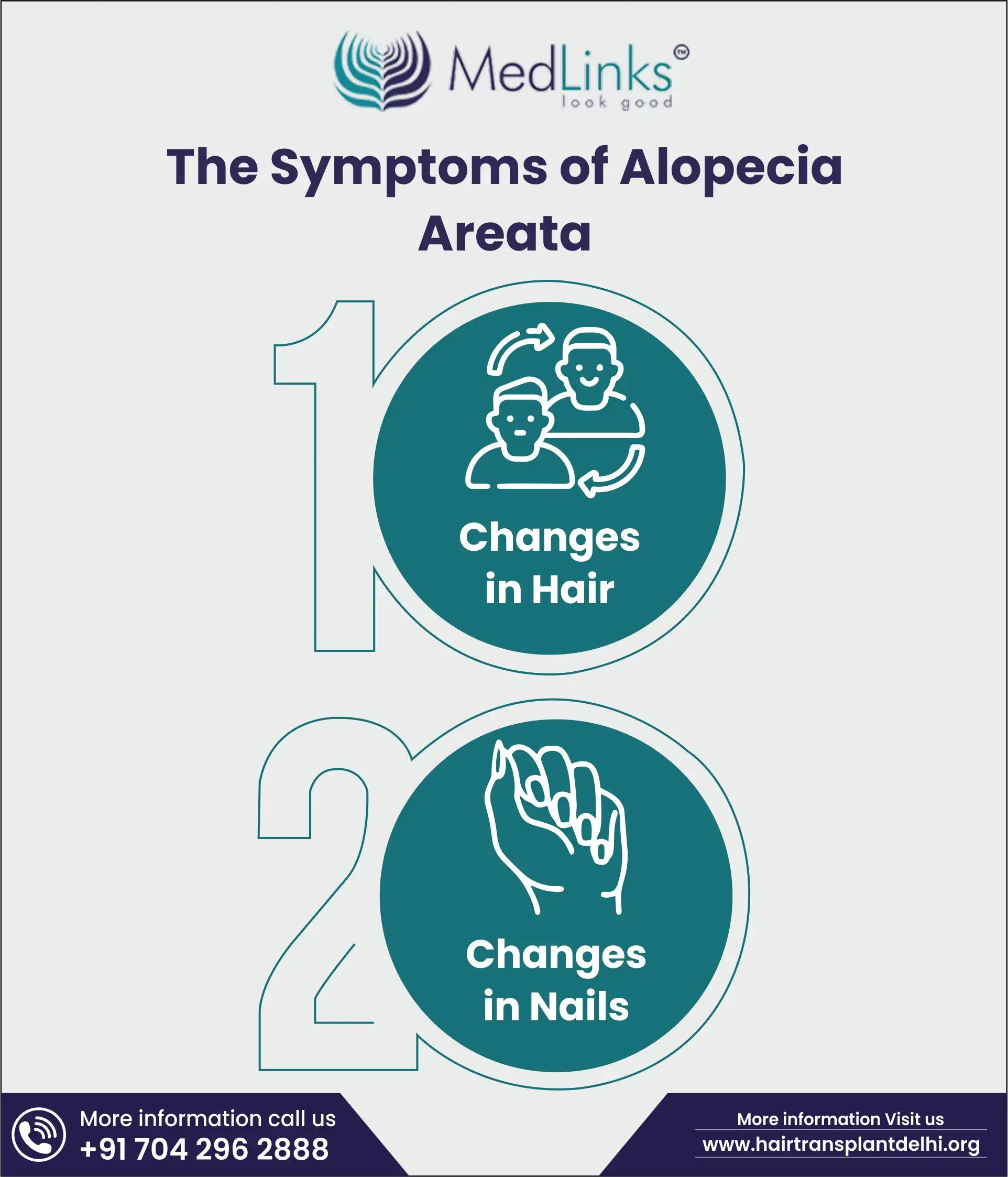 India Vs Turkey Hair Transplant Surgery: Differential Factors
Keep reading to learn more about the cardinal factors based on which you can easily understand which country between India and Turkey is better for hair transplant operations.
Pricing
Not everyone will let you know that the hair transplant cost varies from one patient to another. The sole reason is the total count of hair grafts a person requires is going to be different in the case of another individual. Aside from the number of hair grafts, the overall cost of a hair transplant treatment at a reputed clinic depends on the facilities provided, technology used, and the doctors' expertise.
The hair transplant pricing, on average, at a trusted clinic in India is between Rs. 70 INR and Rs. 200 INR per graft. Compared to Turkey and several other nations renowned for hair transplant operations, India is more affordable. Because of the affordability factors, many people come to India, even from Turkey, to get a hair transplant.
Patients receive excellent facilities and unmatched services in all well-reputed Turkish hair transplant clinics. However, you might have to pay on average one lakh rupees for approximately 3000 hair grafts. Indeed, hair transplant in Turkey is costlier than in India but relatively cheaper when compared to many Western nations.
| | | |
| --- | --- | --- |
| Hair Transplant Technique | Approximate Cost At Medlinks | Additional Features Of The Technique |
| FUT or FUT + Perfect-I | Rs. 70 per graft | Planning, designing, and 100% slit extraction and implantation by a specialised team of experts |
| Perfect-I Premium | Rs. 120 per graft | Along with the planning, designing, and 100% extraction by a specialised team of surgeons and implantation, utilises "Feature Touch" graft handling technology, with precise and prompt graft placement executed by Dr Gaurang Krishna and Team |
| Sapphire perfect-I with Ultra High Density and Sapphire perfect-I Premium | 200 per graft for the high-end premium technique | Involves ultra-modern, high-end, perfect-I technology with sapphire blades and microincision technique. Two variables, ultra-high density, and premium differ in prices and techniques. |
The Expertise of Hair Transplant Surgeons
Not every dermatologist is adept at conducting different hair transplant treatments with the utmost effectiveness. Therefore, it is essential to be under the supervision of a hair transplant surgeon who is competent, skilful, and experienced. The possibility of a successful hair transplant surgery increases when the surgeon has extensive experience and expertise.
In comparison to Turkey, trained, certified, and versed hair transplant surgeons in India are less. Aspiring hair transplant specialists and seasoned surgeons work in close association at most Turkish hair transplant clinics and centres. Thus, this country has an environment conducive to individuals who want to be hair transplant experts.
Turkey has a rich history of hair transplant success, which is why it is the first country to meet the growing demand for proficient hair transplant surgeons worldwide. Therefore, Turkish hair transplant experts stand out from those who practise hair transplants in India and other countries.
Hair Transplant Treatment Success Rate
Things are much more advanced when it comes to Turkey compared to other parts of the world. There is no doubt that India is slowly yet steadily gaining a reputation as a trusted country for hair transplants. Maximum hair transplant procedures in India lead to long-lasting, successful results these days.
Turkey has the highest hair transplant success rate in the world at present, and all reputed clinics render post-surgery assistance. Hair transplant surgeons possess the ability to transplant afro and curly-type hair effectively. However, in recent times, Indian hair transplant clinics in higher numbers have conducted successful treatments and helped patients recover from hair fall issues.
Aim for Perfection
According to both Indian and Turkish doctors with years of experience in performing hair transplants, there should not be anything less than perfection. Hair transplant surgeons' commitment to help patients get over the hair loss problem is apparent in both countries.
However, most hair transplant experts in Turkey leave no stone unturned in training the team members who often assist them during transplants. They stringently adhere to True Philosophy principles, which is why prioritising every aspect of hair transplant procedures matters to them.
Hospitality
Both India and Turkey are well known worldwide as tourist-friendly countries. So, everyone who visits these nations for tourism or hair transplant surgery purposes experiences excellent hospitality. However, Turkey is a bit ahead in this matter as the clinics and centres prioritise providing the utmost comfort to patients, besides making the treatment painless and successful.
Turkish doctors have established a new standard pertaining to conducting hair replacement surgeries. They employ cutting-edge equipment and advanced methods so as to achieve the desired results without hurting patients. Affordable hospitality packages and top-quality services compel people with hair loss problems to visit Turkish hair transplant clinics. Many prefer India as well.
What Does a Patient Get in a Turkish All-Inclusive Medical Package?
Leading clinics that perform hair transplants in Turkey offer patients an all-inclusive package, which includes these things:-
Accommodation in a luxurious 5-star property
Travel from the airport to the hotel, then to the clinic, and back to the airport
A translator who accompanies you and speaks your language in real-time
Post-surgery care and remote virtual consultation
Medicines necessary prior to, during and post-hair transplant treatment
The hair transplant surgery cost in Turkey varies from one clinic to another. Charges may vary depending upon the total count of hair grafts a patient requires, and the hair transplantation method.
Hair Transplant Techniques to Get Over Hair Loss Problems
A number of techniques employed by surgeons in India as well as Turkey help individuals to recuperate from hair shedding and thinning issues. The ultimate goal behind giving priority to these methods is to help patients get a fuller head of hair in a quick time.
You have the option to choose between DHI and Sapphire hair transplantation methods. You can start receiving holistic health care once the first consultation with the head surgeon is over. The pre-surgery phase is about meticulously planning a process and approaches tailored to each patient.
A hair transplant session can be anywhere between six to eight hours. In many cases, many patients have to visit for multiple sessions. When performing the Sapphire technique, the hair transplant surgeon removes healthier and thicker hairs from the patient's donor area. Then the doctors plant individual hair follicles in open canals on the scalp's hairless regions.
DHI and FUE Methods
One of the variants of the FUE method is the Sapphire technique. The Follicular Unit Extraction process is the preferred option when a patient wants to cover his or her sizable bald area. Opting for the DHI method means you want to make your hair thicker, denser and appear more natural.
You must know that there's a renowned and trusted hair transplant clinic in Delhi, India called Med Links. It has received numerous awards and accolades for its exceptional services to patients who undergo hair transplants at this clinic. People rely on this clinic as it has always delivered desired results to each patient.
FAQs about Hair Transplants in India
#1. How Many Hair Grafts Is It Possible to Harvest in a Single Transplant Session?
Even expert surgeons at a leading hair transplant clinic can harvest 1500 to 4000 hair grafts in one session.
#2. Is Hair Transplantation too Risky?
When a team of experienced hair transplant specialists supervises your condition and conducts the appropriate treatment, it is 100% safe.
#3. What is the Typical Consequence of a Hair Transplant Treatment?
Most patients experience oedema or swelling of eyelids or forehead often a few days after a hair transplant surgery.
#4. What Complications Does a Patient Experience if the Surgery Go Wrong?
Various complications, such as excess scarring, infections in the scalp, bald patches, tissue damage, and many more a patient may experience if the hair transplant surgery does not take place correctly.
Related Blogs