Is Hair Transplant the Most Effective Treatment for Alopecia Areata?
Alopecia areata is an illness that happens when the immune system attacks hair follicles and causes hair loss. You can lose hair from any part of the body. But alopecia areata mainly affects the head and face. You should know about hair transplant for alopecia areata before undergoing the procedure.
Alopecia areata is an autoimmune illness that identifies healthy cells as foreign substances. When you have alopecia areata, your own immune system attacks the hair follicles. The course of alopecia areata differs from person to person.
Some experience bouts of hair loss throughout their lives, while others may experience it only once. Here are some vital aspects to know about the efficacy of hair transplants to cure spot baldness.
The Symptoms of Alopecia Areata
Alopecia areata usually starts with a drastic loss of hair on the scalp. However, you may experience hair loss on any part of your body People with this illness are typically healthy and have no other complications. Here are some of the symptoms of alopecia areata you should know about.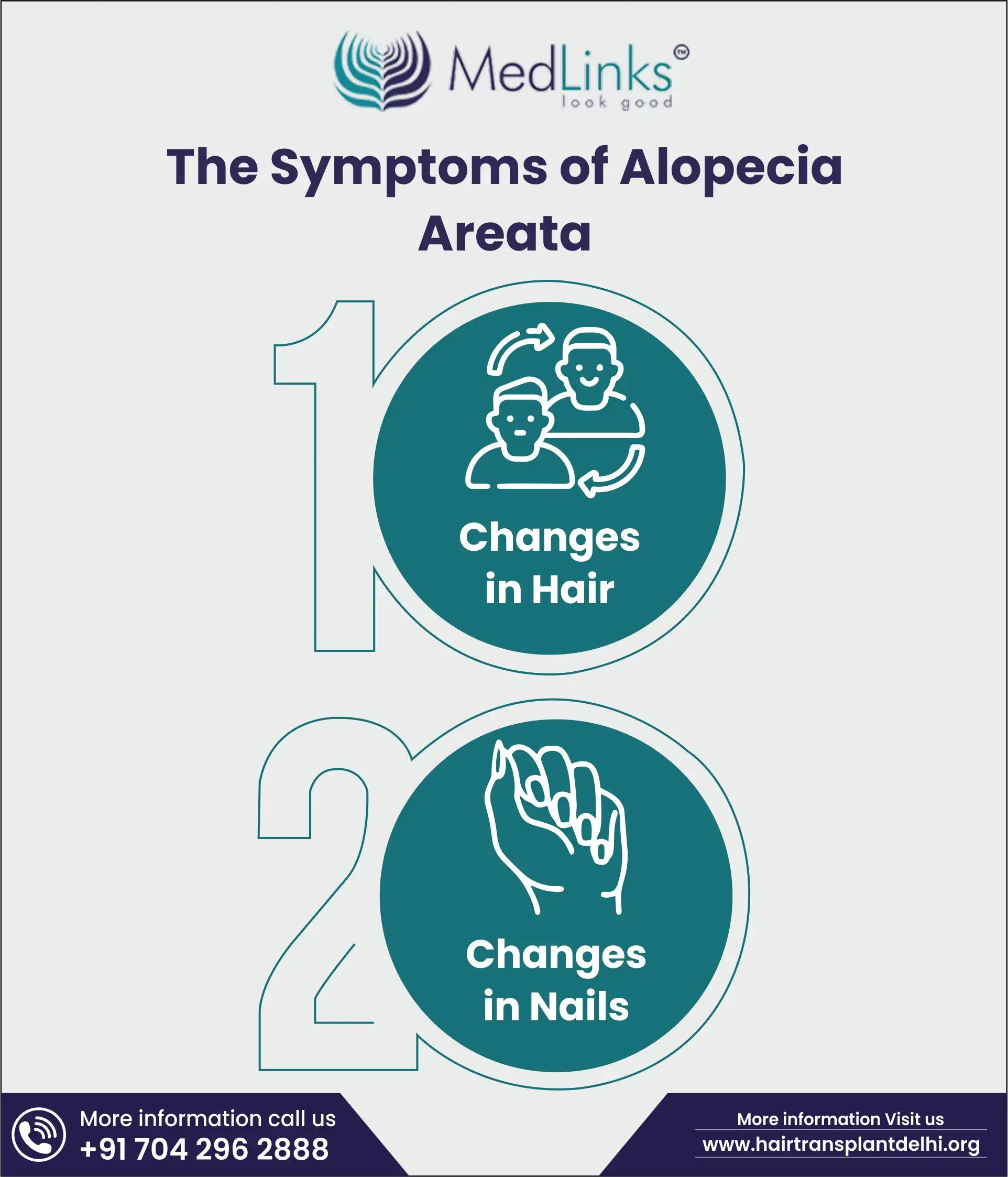 Changes in the hair growth pattern are the main symptom of alopecia areata. Therefore, before considering a hair transplant for alopecia areata, it is crucial to observe the change in hair pattern. Some people say that they feel a burning and tingling sensation.
Pits and ridges in the nails are pretty standard in people suffering from a severe type of alopecia areata. Changes in nails are standard in people who have extensive hair loss.
Related Blog - Cicatricial Alopecia: Scarring Baldness
Alopecia Areata Treatment- Things to Know
Alopecia areata is highly unpredictable. Therefore, doctors don't usually adopt a one-size-fits-all solution. Based on the severity of the hair loss and the associated symptoms, doctors may prescribe the following types of treatment options.
Oral corticosteroids
Methotrexate
Topical corticosteroids
Topical immunotherapy
Hair transplantation is a surgical procedure that offers permanent solutions for alopecia areata.
Suitability of Hair Transplants for Patients with Alopecia Areata
Hair transplants are just a few of the hair loss treatments available. It is usually tough to wear hair wigs and other types of hair extensions. The effect of medicines can be unpredictable. Hair transplantation is the most common procedure and offers long-lasting results.
But before undergoing the hair transplant procedure, you should consult with the surgeon. If you have severe hair loss due to alopecia areata, you won't be a suitable candidate for hair transplant procedures.
Perfect-i Hair Transplant and Alopecia Areata- What should you Know?
The Perfect-i hair transplant procedure is an innovative way to treat spot baldness. The Perfect-i procedure is more advanced than the FUE hair transplant. The Perfect-i procedure involves the instant implantation of the extracted follicles.
In this manner, the surgeon is able to save a lot of hair. In the conventional FUE procedure, the graft is held at the root. However, in Perfect-i, the graft is held from the dead hair during implantation. The Perfect-i procedure ensures proper care of the hair roots and doesn't involve the use of implanters.
Related Blog - Shock Loss After Hair Transplant
Effectiveness of FUE in Treating Alopecia Areata
If the circumstances and symptoms are right, hair transplantation may be suitable. However, your hair loss needs to be stable for at least two to three years. In most cases, your surgeon will conduct a scalp biopsy to analyse the underlying conditions.
Based on the results of the scalp biopsy, the surgeon will commence with the FUE procedure. You can undergo an FUE hair transplant if there is no inflammation. The FUE hair transplant offers less discomfort and faster recovery. You may also undergo a robotic FUE procedure. It has a success rate of more than 90%.
FAQs:
1. Is Hair Transplant Successful for Alopecia Areata?
Hair implants may help with permanent hair loss caused by alopecia areata. However, the success rate depends on the level of your scalp inflammation.
2. What should you Know about Alopecia Areata Treatment?
The most effective treatment for alopecia areata is intralesional corticosteroid injections. In this procedure, the doctor will inject the corticosteroids into your skin's bare patches.
3. Can you Recover Fully from Alopecia Areata?
To be precise, there's no permanent cure for alopecia areata. However, you may undergo treatments that may help to control the symptoms. Consulting with a certified dermatologist is the best way to control the symptoms of alopecia areata.
Related Blogs