What to do after a Failed Hair Transplant?
Learn from the Best Clinic in Delhi NCR: MedLinks
With today's innovative techniques and advanced equipment, the success rate of hair transplants has increased. Unfortunately, some hair transplant surgeries fail when done with little experience and poor technical expertise.
Correcting techniques for such failed transplants require a lot of experience as well as creativity of the surgeon, as the procedure is significantly different from performing a routine hair restoration. Therefore, it is always important that the hair transplant surgeon and his team are specialized in this type of procedure in order to achieve the best results.
Table of Contents
1. Introduction to Failed Hair Transplant
2. What are the cases where hair transplant repair is required?
3. What are the Rescue Options for Failed Hair Transplant?
4. What are the Reasons to Choose Medlinks for Failed Hair Transplant Repair?
1. Introduction to Failed Hair Transplant
There are numerous causes behind failed hair transplant. Key reasons are:
Technical failure by the surgical team: This is due to the use of the out-dated techniques or the use of old and unsuitable instruments during surgery.
Careless surgical methods: This may lead to thinning in the donor area or scars. Inexperienced personnel can cause the treatment to be improperly carried out.
Right candidate: certain patients are not suitable for an operation and they must be advised to look for alternate options.
2. What are the cases where hair transplant repair is required?
It is challenging to correct the outcome of poor quality hair transplant surgeries. Common causes of poor outcome involve:
Defective Hairline: An unprofessional surgery often aggravates the alopecia syndrome and results in an unnatural look with visible signs of surgery. This can be corrected by placing a follicular unit for reconstructing the hairline.
Compromised Density: In the failed procedure, hair growth is very dense making the scalp portion visible. Proper graft implantation can reduce the effect.
Stretched Scar or Wide Scar after FUT: FUT or strip procedures involve surgical removal of a strip of scalp and often result in a permanent linear scar on the back of the patient's head. Some patients experience a widening of the scar over time and require an effective and lasting solution.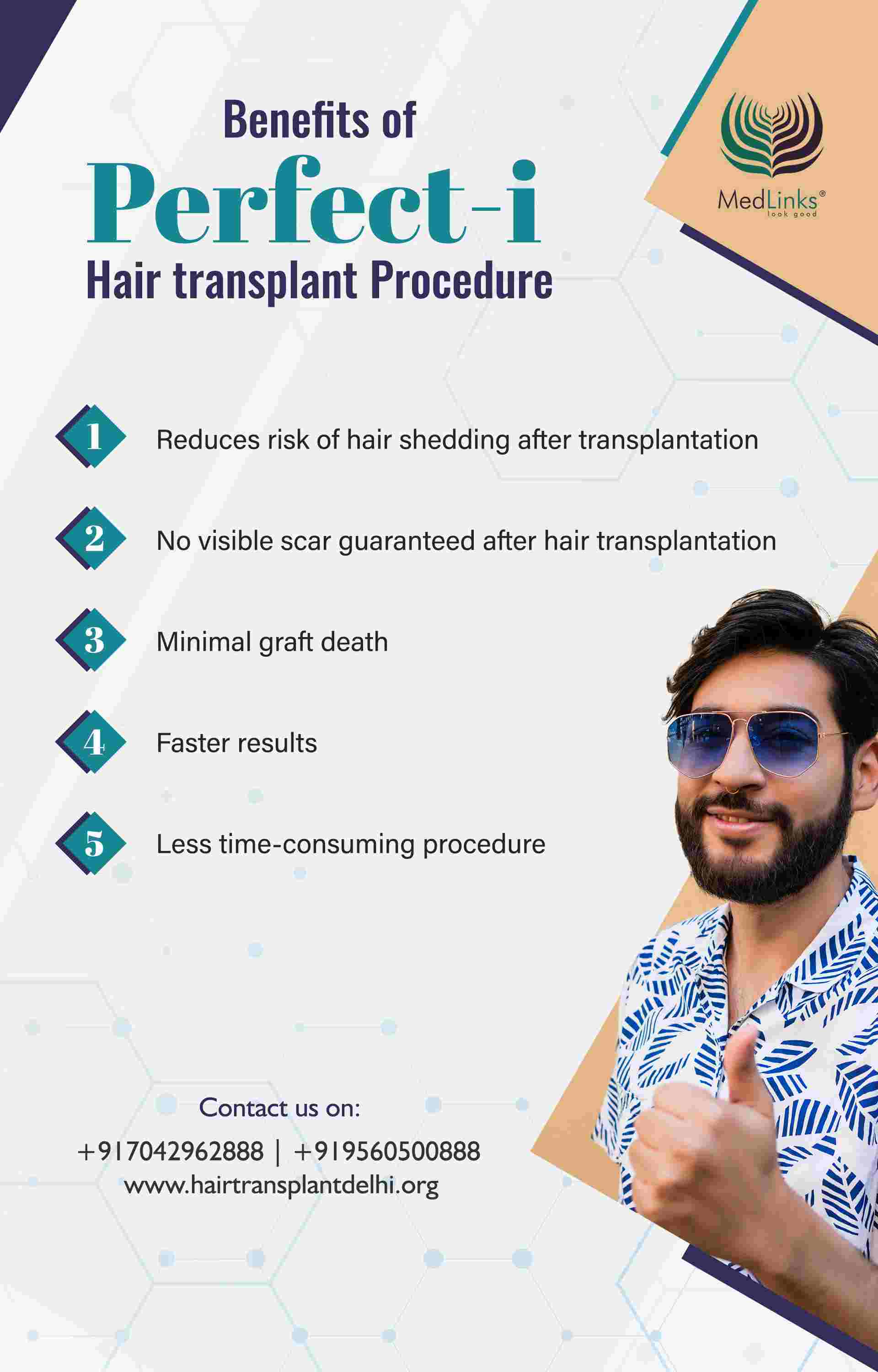 3. What are the Rescue Options for Failed Hair Transplant?
At MedLinks, after a careful and detailed assessment, our doctors will choose the right restoration technique that will bring out the best results. Our unique hair restoration techniques can fix bad hair transplants in the following ways:
Fixing Bad Hair Transplants
To correct the flaws of previous surgery, our doctor may decide to remove the grafts and transplant them again or in other methods may take fresh grafts for transplantation. Our goal is to achieve the best possible and natural results.
Camouflage
One way to fix those unsightly plugs is to transplant smaller grafts at the site. These smaller grafts will camouflage the plugs, and give you more natural-looking hair.
Plug Removal
When camouflaging the plugy-looking graft does not work, the more intensive technique is required. Our doctors will precisely remove those poorly placed grafts, reduce their size, and re-distribute them to create a more natural-looking result.
Fixing Scars
For those who have strip scar from previous surgery, a simple option is to hide the scar by growing your hair and covering the scar. But this is a temporary solution. As a permanent solution, our doctors will use another FUE technique and transplant set of follicular units in the scar to minimize/hide the scar.
Combined Repair
There are different ways in which the above-mentioned procedures can be used to correct bad hair transplants. To tackle two or more issues efficiently and simultaneously our doctors will combine two and more techniques to achieve the best possible and natural results.
4. What are the Reasons to Choose MedLinks for Failed Hair Transplant Repair?
If you have already had a bad hair transplant experience and are now looking for corrective surgery, then MedLinks is the place for you! Dr. Gaurang Krishna, the co-founder of MedLinks Hair Transplant, pioneer of the PERFECT-i hair transplant procedure and his team are experts in correcting a failed hair transplant. We use the latest equipment and innovative technologies that ensure the most natural and desirable results.
Whether its correction of the unnatural hairline or visible scars it can be treated with an efficient measure only at experienced clinics with a very good reputation such as the MedLinks.

Related Blogs